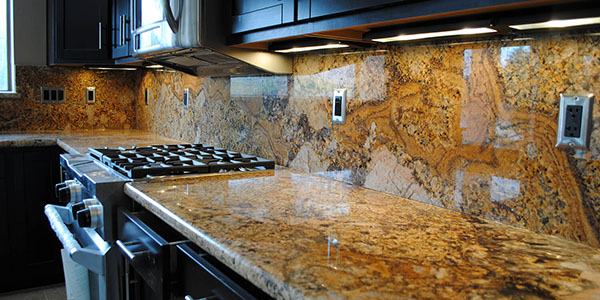 You pay a lot for natural stone in your home and rightfully so: these materials are tremendously durable, beautifully aesthetic and timeless—not to mention the fact that simply having them adds value to your home! And while there are few drawbacks in the way of materials like granite or marble, perhaps the biggest mistake you can make when investing in them is to assume they require no care to remain in top-notch condition.
The fact of the matter is that while natural stone requires maintenance, there are some key investments that need to be made in protecting it—namely marble and granite sealing in Scottsdale, AZ. For this, there's no better option in today's market than Granite Shield.
Granite Shield seals and protects natural stone from the daily use and abuse that it's bound to see over the course of its life. More than that, it affords your investment in natural stone with a bevy of additional benefits, including:
Sealing: Why seal your stone? Simple: while it might not look like it, granite and marble have microscopic pores that can become invaded by microbes and other contaminates, leading to discoloration and degradation over time. Granite Shield seals these pores to prevent contamination, giving you peace of mind that your granite is getting the protection it deserves.
Maintenance: With a Granite Shield coating in place, offering you impenetrable granite sealing in Scottsdale, AZ, you'll finally be able to consider your stone maintenance free outside of general care! Any maintenance you may have once had to undertake—such as refinishing or polishing—is no longer needed: Granite Shield does the job!
Lifetime transferrable warranty: Granite Shield is such a revolutionary product that it's backed by one of the best warranties around! Granite Shield offers a worry free lifetime stain proof protection warranty.
If you've already made the investment in natural stone, it behooves you to protect that investment. The best thing you can do for granite or marble is to ensure that it's protected with a Granite Shield application. Weigh the above benefits next to your stone and consider the sustainable beauty, value and condition you have to gain from a Granite Shield application.