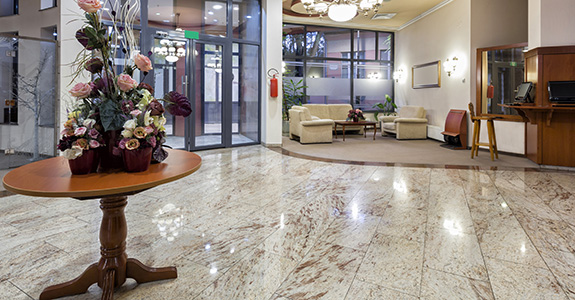 Tile and grout when used as a flooring material in your home or business—can be a resilient choice… however it's also one that needs to be professionally maintained from time to time to retain its aesthetic appeal. If your tile and grout is starting to look a bit dirty, trust AZ Floor King to breathe new life into it! We offer a variety of services aimed at restoring the beauty and allure to your tile and grout, including:
Cleaning: Dirt and grime builds on tile and grout every day and eventually, they'll show a noticeable decrease in quality. In thoroughly cleaning your tile, AZ Floor King is able to remove and restore the brilliance of your tile and grout so it looks like new again.
Penetrating sealer:

Protect your tile and grout.  We will use an, no-sheen, natural look,

penetrating grout sealer

designed to resist stains.  

Formulated to provide fast and effective stain repellency to a variety of substrates with little or no change in appearance. Reduces cleaning maintenance and an economical way to protect your tile and  grout.
Grout Color Sealing- The Ultimate Way To Seal Tile & Grout
Color Sealing provides the highest degree of stain protection and greatly reduces the maintenance required to keep your grout looking clean and fresh.  Color sealing creates a long lasting layer of protection that prevents dirt and spills from absorbing into grout, along with number of other superior benefits, including:
Preserves new look

LOCKS IN uniform color

SEALS OUT dirt and spills

Change grout colors

Easier maintenance

Antimicrobial Mildew Resistant Formula

5 Year Warranty