EnduroShield Tile and Grout Coating
AZ Floor King goes above and beyond to deliver immediately noticeable results to customers seeking tile cleaning in Scottsdale, AZ. How do we accomplish this, to accentuate the true value of your tile and grout installation? Simple: we rely on the industry's best products from EnduroShield.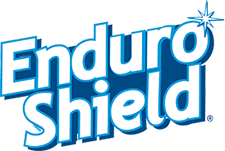 EnduroShield consistently delivers tangible results as a tile cleaner in Scottsdale, AZ, along with a number of other superior benefits, including:
Reduces cleaning time by up to 90% thanks to its durable, sustainable protective coating.
Protects against scale buildup, soap scum, dirt, grime and other detriments.
Helps prevent germ, mold and bacteria buildup to create a sanitary environment. ultra-thin transparent coating that completely adheres to the tiles and grout surface
Ultra-thin transparent coating that completely adheres to the tiles and grout surface.
Applications
Wall Tile and Grout
Floor Tile and Grout
Polished Porcelain Tile and Grout
Ceramic & Porcelain Baths
Ceramic & Porcelain Basins
Ceramic & Porcelain Toilets
Kitchen Backsplashes
Tiled Bench-tops
FEATURES & BENEFITS
Makes cleaning a breeze – reduces cleaning time by up to 90%. A regular wipe over with a microfiber cloth is all it takes
Reduces Cleaning Time – by up to 90%
Superior Protection – against the corrosive effects of hard water, soap scum, chemicals and grime
Suitable For New Or Existing Surfaces
'Once Only' Application – revitalizer products not required
Helps Prevent Harmful Bacteria Build-up – promotes a germ free environment
Environmentally Friendly – eliminates the need for harsh chemicals
Warranty
Extensive testing has proven EnduroShield to be highly durable. A genuine 3-year limited warranty is provided for application to all tile and grout surfaces, however this does not infer the coating will stop working after this period.
To learn more about our capabilities as a grout and tile cleaner in Scottsdale, AZ or to inquire about an estimate on cleaning your surfaces, please contact us today at 480-281-2046.